NOTICE OF TET HOLIDAY TET HOLIDAY IN THE YEAR 2021
Dear
customers
!
BEFORE
c First, the Company Asuzac ACM
please ch
gift to thank you for your trust and use plas
m
of us during the past years.
To facilitate the work plan between the company and customers, we are pleased to announce a public holiday calendar
Lunar New Ox
year
2021
of us as follows:
New Year holiday period: From Monday 08/02/2021 (12/27/2020 LUNAR) to end on 16.02.2021 (01.05.2021 amplifier
ch)
.
Asuzac Acm will start over again from
Wednesday, February
17
,
2021
(January 6, 2021 Am Nhi
ch)
.
During the holiday period, if you have any problems that need urgent assistance, please contact the Hotline: + 84-274-3782722
Or email info@asuzac.com.vn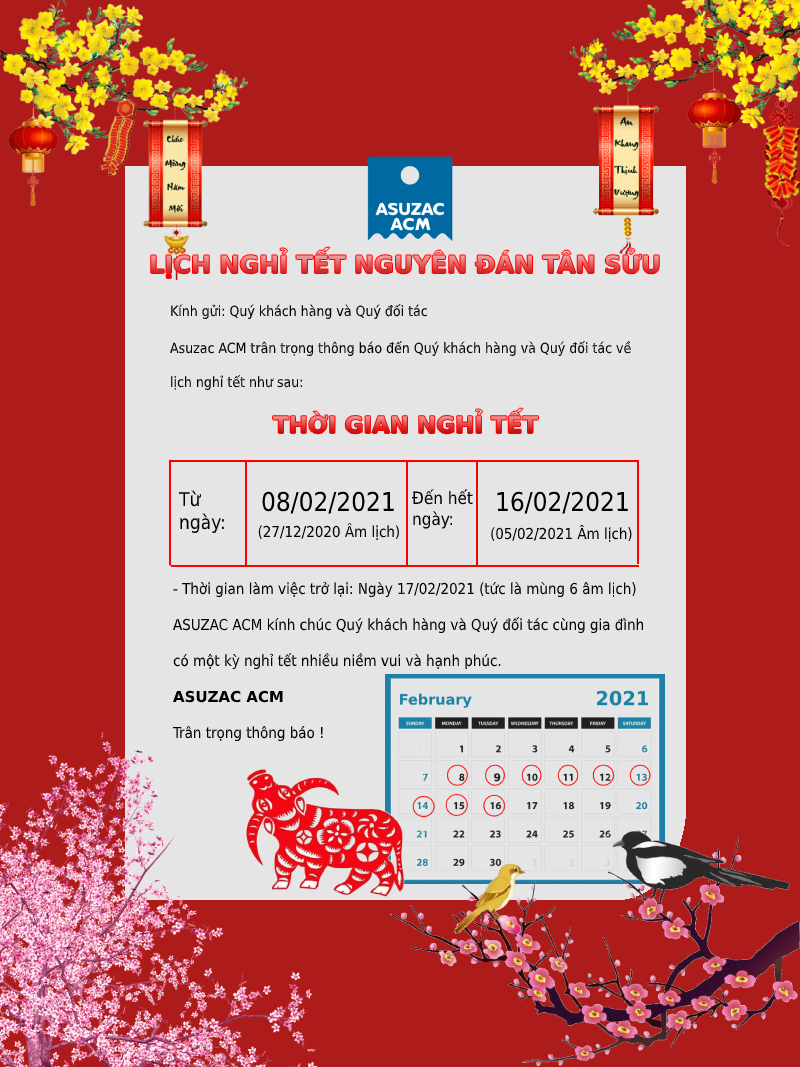 Is pleased to announce !
ASUZAC - ACM
Newer articles
Older articles